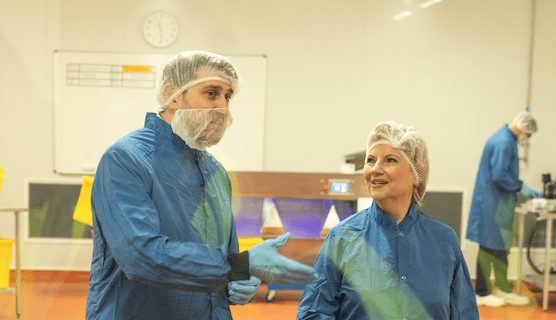 Shepparton News reports that Cannatrek's Shepparton operation has passed a critical milestone. Gaining Good Manufacturing Practice accreditation from Australia's Therapeutic Goods Administration for its new $5 million processing facility transforms Cannatrek from merely an agricultural entity to a complete supply chain for medicinal cannabis treatments. This pivotal shift opens up opportunities for both local and export markets. CEO Tommy Huppert recognised the significance of this accreditation in enhancing quality and affordability for eligible patients. While the facility currently processes plants from Queensland, it will soon source from a nearby Shepparton farm. Local State Member, Kim O'Keeffe, commended Cannatrek's expansion, emphasising its job creation and investment impacts in the region.
Read more: https://www.sheppnews.com.au/news/cannabis…
Information about studies provided by Cannatrek on this website is for education purposes only. It is not a substitute for professional health advice. Nothing contained in this site, or any external site linked to by Cannatrek, is intended to be used as medical advice and it is not intended to be used to diagnose, treat, cure or prevent any disease, nor should it be used for therapeutic purposes or as a substitute for your own health professional's advice. Cannatrek does not accept any liability for any injury, loss or damage incurred by use of or reliance on the information provided on this website, or any external site linked to by Cannatrek. Further, Cannatrek accepts no responsibility for material contained in a website that is linked to this site. It is the responsibility of the user to make their own decisions about the accuracy, currency, reliability and correctness of information contained in linked external websites.